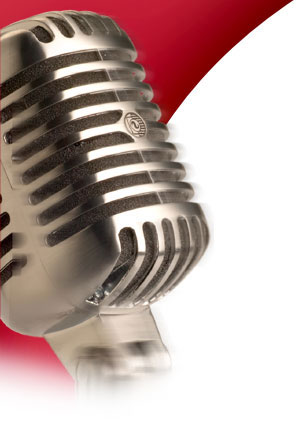 Bio: TheVoxFox™ is Cindy Milligan

Dr. Cindy Milligan has a Ph.D. in Communication from Georgia State University in Atlanta, Georgia. She teaches various communications courses and her research focuses on voice, performance language, linguistics, with a specific emphasis on the use of voice in film. Cindy has worked as a voice actor, voice and speech coach, and communications consultant for more than 20 years. She was the acting and voice coach on "Coming Up Roses," a television program produced by Dallas Austin, voiced hundreds of television and radio commercials, documentaries, videos, and voice mail systems. She has worked in television and radio broadcasting and traveled internationally as a motivational speaker. Dr. Milligan has presented her research internationally at various academic conferences including the Society of Cinema and Media Studies in London, England and at the Popular Cultural Association and American Association of Popular Culture in San Diego, California and Atlanta, Georgia.

As voice talent, her career as a voice-over artist developed out of a physical problem she was having with her voice. While hosting and producing a talk show in the San Francisco market, it became painful for her to speak. After working with voice coach, Joan Kenley for a short time, her voice began to change and the pain was gone. Her connection with Joan led to an introduction to a San Francisco talent agency where opportunities began to emerge in a whole new area. Since then Cindy has voiced commercials, industrial narrations, video games, audio books, messages on hold, and hosted a variety of live events.

Dr. Cindy has written a book on voice-overs and loves helping performers improve their voices!

She teaches:
Voice and articulation
Human Communication
Interpersonal Communication
Organizational Communication
Phonetics
Film History and Film Aesthetics
Media Management
Public Speaking
Broadcast Journalism
Television Production
Videography
Mass Media & Society

Artist's Statement
Working in the field of voice-overs has been so much fun and some of the most rewarding work I've done. Every voice artist I know really loves the work and has great fun performing. We love to laugh and have fun (we mostly laugh at ourselves), but we can be serious when its time to be serious. We can record a sexy commercial that sells chocolate or we can take on the persona of a cat and sell kitty litter. We can explain safety regulations required by the FAA or we can encourage people to eat eggs. Making printed words jump off the page with life is our job!

If you're looking to do this as a full-time job, you might want to think again. Very few artists do voice-overs full-time. It's a great career, but if you're just getting started...don't put all those eggs we encouraged you to buy in one basket. Enjoy the vocal experience!